Professional plastering, pebble dashing and rendering in Chichester: The perfect finish starts here!
MD Plastering offers professional plastering and rendering services to homeowners and commercial customers in Chichester, Goodwood and the surrounding towns and villages of West Sussex. We pride ourselves on being able to offer the highest standard of finish on all the projects we undertake, along with friendly, down-to-earth customer service.
In today's housing market, the finish on your interior or exterior decor can have a big impact on the value of your home and the speed of any property sale. Whilst you may consider plastering a DIY job, this is not a task for an amateur and achieving a clean and smooth finish on walls and ceilings takes years of practise. Our plasterers have 25 years' experience and by employing us to do your plastering, you are guaranteeing yourself a professional finish that will enhance the look of your property.
We offer the following services:
Coving
Internal and external plastering
Specialised plastering, like polished and Venetian plastering
Screeding
Damp proofing
Small building works and repairs
Ceiling installations and repair
Fibrous plaster work
Insurance work
Property refurbishments
Re-skimming
We are always happy to provide advice and guidance, whether you are considering a small plastering job on your home, or need a plasterer to work alongside other tradesmen as part of a larger building project or renovation.
For more details about any of our services, or to request a free quote, please call us on 07702 134 937.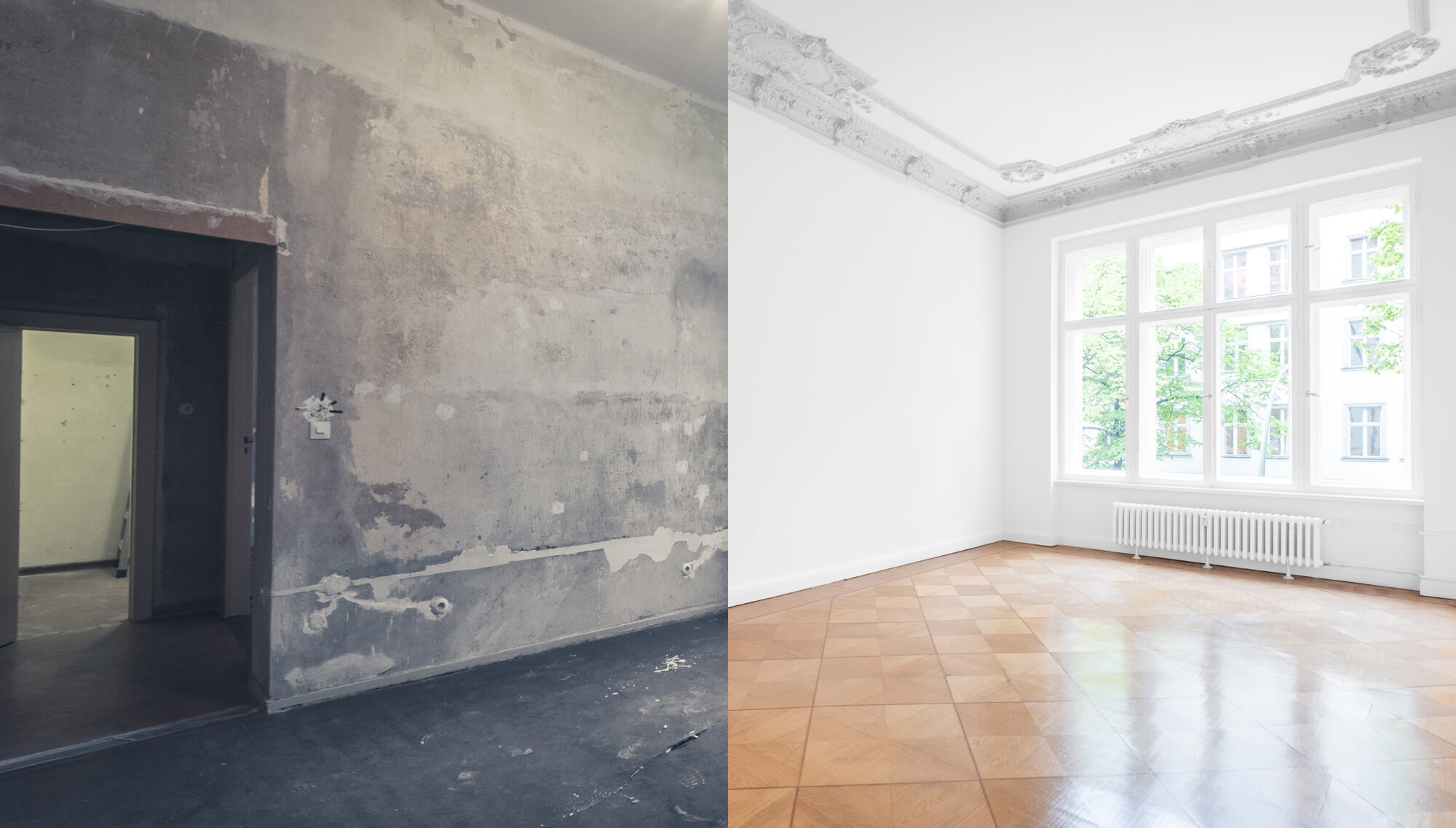 The advantages of rendering your Chichester or Goodwood property
Are you walls letting in cold and damp? Many older properties do not contain cavity wall insulation and insulated render can be added to insulate the walls and keep your property warm from the elements. Thermal renderings will save you money on your bills by improving the energy efficiency of your property. Render can be applied as part of a larger refurbishment project, no matter how old the property.
Our thermals rendering will:
Improve insulation meaning you will save hundreds on your energy bills
Completely refresh and transform the exterior of your property
Reduce your carbon emissions
Add value to your property
Maximise and improve your internal living area
Will not cause much disruption, if applied externally
Why choose our team for rendering, pebble dashing, damp proofing or plastering in Chichester and Goodwood?
Experience: Established since 1991, MD Plastering has a wealth of experience regarding all areas of plastering and rendering. Whatever the size or complexity of the job, our experts can help.
Clean and tidy: Our work can be messy but we can guarantee that we will always leave our customers' homes clean and tidy. We aim to cause minimal disruption to their day-to-day lives.
Savings: Our energy efficient renderings, house insulation and plastering will help you to save money om your bills and reduce your carbon footprint.
Affordable: We are a small business, making our services very competitively-priced. We are always happy to offer guidance and give free, no-obligation quotes to potential customers.
Variety: We can undertake a huge variety of services, including specialist plastering, such as polished and Venetian plastering.
Lavant
Chichester
Fishbourne
Appledram
Mundham
Stoughton
Bosham
Sidlesham
Eartham
Funtington
Birdham
Itchenor
East Dean
Chilgrove
Southbourne