Rendering and pebble dashing specialists in West Wittering
When it comes to plastering, rendering and pebble dashing, there is nothing MD Plastering don't know. Based in Bognor Regis and helping customers in West Wittering, Birdham and throughout Sussex, we have developed a reputation among homeowners, building contractors, developers and architects of providing a huge range of services at very competitive prices. No matter how big or small your project is, we can help.
With 25 years' experience, we offer quality service, customer relationships and outstanding workmanship. We specialise in rendering, pebble dashing, plastering, ceiling repair, damp proofing and insulation, re-skimming, screeding, coving, insurance work, fibrous plaster work and special plaster finishes, including polished plastering.
Here are some reasons to pick us:
We offer accurate and efficient workmanship and are renowned for the quality of our service. We have a quality control system to ensure 100 per cent customer satisfaction.
Our energy efficient renderings, house insulation and plastering will help you to save money om your bills and help the environment.
We have been working for over two decades with a range of refurbishment and renovation projects throughout Sussex and have expert knowledge and expertise in this field.
We offer superb value for money and can come and give you a free quotation for any work at your convenience. The price we quote is the price you will pay; there are never any 'hidden extras'.
If you would like any information about us and the services that we offer, please call Mark on 07702 134937 or 01243 936768.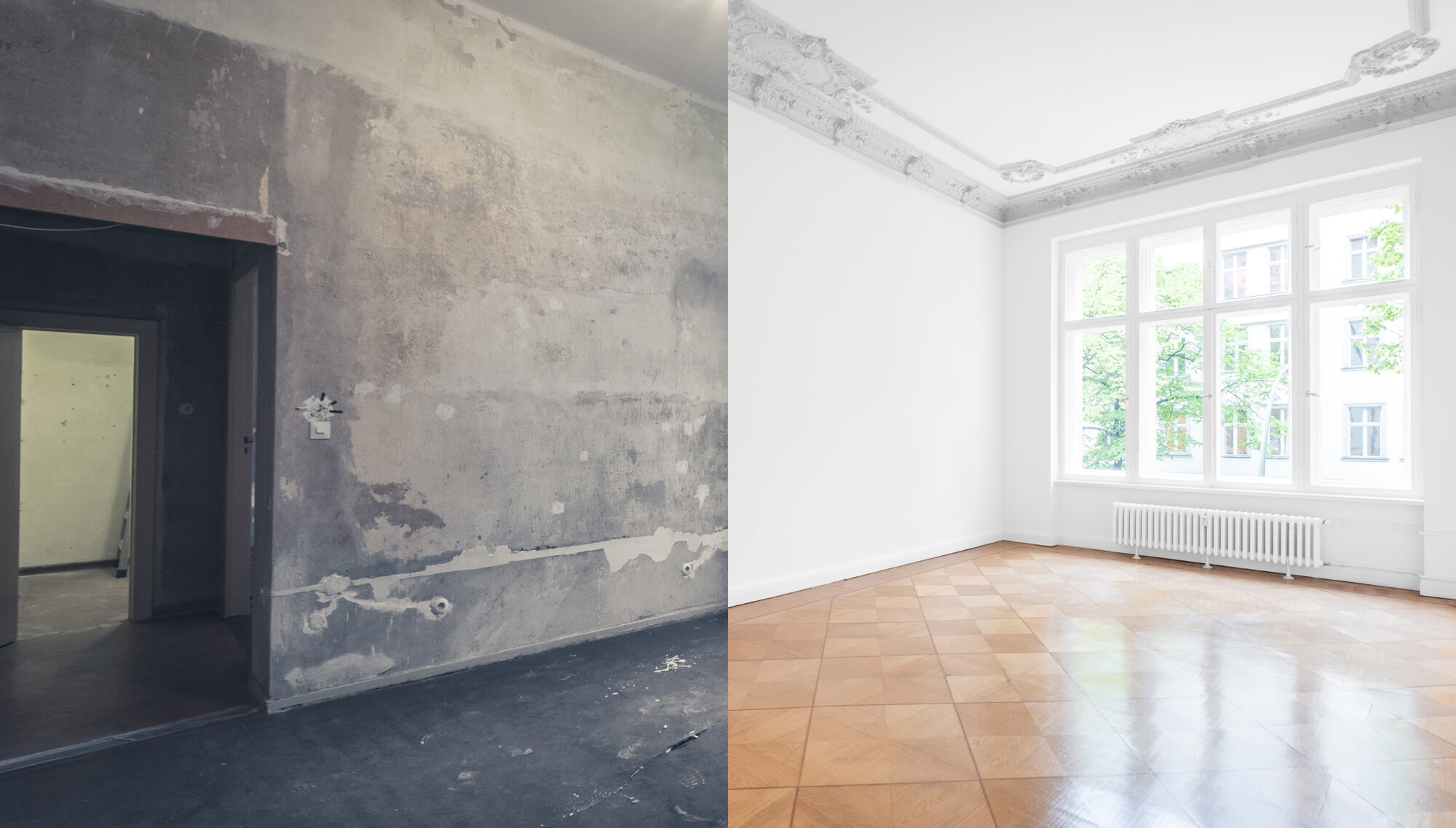 Rendering and pebble dashing experts in Birdham
Many properties have a cavity between the outer layer of brick and inner layer and this cavity is normally filled and known as cavity wall insulation. However, many older properties, depending on what they are constructed from, do not have a cavity and insulated render is used to insulate the walls on the outside by adding a layer and finish on top, like adding a coat.
In any domestic or commercial property, it is important to save money where you can and our thermal renderings will improve the insulation in your home and save you hundreds of pounds on your yearly fuel bill.  This is particularly important when external walls are deteriorating and letting in cold and damp. Our thermals rendering will:
Dramatically improve insulations resulting in lower energy bulls
Reduce your carbon emissions
Completely rejuvenate and transform the exterior of your property
Add significant value to your property
Maximise your internal living space
When applied externally, disruption is kept to a minimum
Render can be applied as part of a larger refurbishment project no matter what the age of the house.
Contact our plasterers, ceiling repair team and damp proofing specialists in West Wittering and Birdham today
We are happy to offer friendly advice and talk to you about how you can improve your property and its insulation. Please ring Mark on 07702 134937 or the office on 01243 936768, email info@mdplastering.co.uk or complete our contact form and will will give you a call back.